General Counsel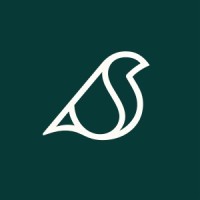 Sonder
Legal
United States
Posted on Saturday, May 20, 2023
Sonder is revolutionizing hospitality through innovative, tech-powered service and inspiring, thoughtfully designed accommodations combined into one seamlessly managed experience. Officially launched in 2014 and headquartered in San Francisco, Sonder is making a world of better stays open to all with a variety of accommodation options — from rooms to suites and apartments — found in more than 30 cities spanning eight countries and three continents. Sonder's innovative app empowers guests by making self-service features and 24/7 on-the-ground support just a tap away. From simple self check-in to boutique bathroom amenities, we bring the best of a hotel without any of the formality.
Sonder's legal department supports every aspect of Sonder and its domestic and international growth. The Sonder legal team partners with its business colleagues to help transform the future of hospitality. If you are interested in continuing to scale a collaborative, world-class legal department, are a self-confident and experienced entrepreneurial legal professional looking for professional growth and challenges with a Nasdaq-listed company, and are aiming to have an immediate impact and responsibility, we welcome your application.
We're looking for a General Counsel to lead our global legal efforts and team. This position will be based in the United States and responsible for all aspects of Sonder's global legal work, including SEC reporting and other public company work, litigation, commercial, lease negotiations with landlords. You will report directly to Sonder's Chief Executive Officer and be a member of Sonder's senior leadership team.
AT SONDER YOU WILL:
Serve as Head of Sonder's legal department. The General Counsel is responsible for the legal affairs of the entire organization.

Responsible for formulating and implementing the overall legal philosophy and strategy of the organization domestically and globally, in support of long-term goals and objectives.

Provide advice and counsel to the CEO and Board members, as well as the most senior executives of Sonder, on material legal and business matters with potential impact to the organization.

Provide advice and guidance regarding risk management and dispute resolution issues.

Provide oversight to the organization on matters of organizational governance and compliance.

Define and manage the overall budget for the legal department, balancing the use and deployment of internal and external legal resources and taking into consideration risk and reward.

Protect intellectual property including trademarks, copyrights, patents, and trade secrets.

Participate in the definition and development of corporate policies, procedures and programs.

Help to define the Company's litigation strategy with respect to existing offensive and defensive litigation, as well as helping to influence Company business practices with the goal of minimizing the occurrence of future litigation.

Participate in and provide legal advice regarding all aspects of Sonder's various safety and security programs.

Assume the ultimate responsibility for ensuring that the Company conducts its business in compliance with relevant U.S. and foreign laws and regulations.

Serves as key lawyer/legal advisor to the Company on all major business transactions, including securities law matters and overseas expansion.

Balances a strategic view with a drive for operational excellence in the delivery of legal services.
WHAT WE LOOK FOR:
J.D. with minimum 20 years of legal experience

Significant SEC and public company / corporate experience as a legal executive

Law firm training

Admission to bar in one or more U.S. states

Advanced knowledge and skill in securities laws, fiscal management, negotiation, real estate matters, contracts, compliance, litigation, employment law, etc. are required

Evidence of exceptional ability

Prior hospitality experience preferred

Ability to efficiently manage multiple tasks and responsibilities in a fast-paced environment

Proactive attitude with the ability to identify gaps and willingness to step in where needed

Ability to work independently as well as on teams with diverse personalities and skill levels

A creative problem solver who is open to new ideas and new approaches

Proven track record of learning quickly, taking initiative, working proactively and being resourceful

Ability to travel as needed
#Li-Remote
We also have great benefits to make your life easier so you can focus on what you're best at:
Competitive compensation

Generous stock plan

Medical, dental and vision insurance (where applicable)

Flexible vacation

Annual free credits and discounts to stay in Sonders

A company with a huge vision, a dynamic work environment, and a team of smart, ambitious and fun to work-with colleagues!

Workplace flexibility (for remote-specified positions only) #ABetterWaytoWork
We are an equal opportunity employer and value diversity at our company. We do not discriminate on the basis of race, religion, color, national origin, gender, sexual orientation, age, marital status, veteran status, or disability status or other protected classes.