HL Vanilla Marketing Manager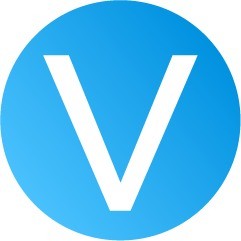 Vanilla Forums
Marketing & Communications
Remote · United States
Posted on Friday, October 6, 2023
At Higher Logic, engagement happens here. As the industry-leading, human-focused engagement platform we deliver powerful online communities and communication tools to organizations looking to build, retain, and grow their member or customer base. We're obsessed with engagement and, with over 13 years of experience in the industry, we've got it down to a science. We are a global company with offices throughout the US, Canada, and Australia. We serve more than 3,000 customers, representing over 350,000 online communities with over 200 million users across 42 countries worldwide.
Our team is a thriving community of authentic people with diverse experiences and perspectives. We are honest and genuine and believe that sharing ideas and feedback openly helps us to be successful. We believe that diversity and empathy bring us #AllTogether to make us stronger. We learn from failure and successes because both help us to grow and learn. We strive to understand the why behind our actions and bring our best selves to work every day.
JOB SUMMARY
The Marketing Manager works with contributors across Marketing, Sales, Product and Customer Success departments to plan, create, and execute marketing campaigns to drive lead generation, as well as customer retention and engagement. A high level of collaboration is required. The Marketing Manager is primarily responsible for the successful implementation, management, and day-to-day operation of demand generation initiatives.
ESSENTIAL DUTIES AND RESPONSIBILITES:
Work closely with other Marketing team members, Sales, Product, Customer Success and other key stakeholders to execute key GTM activities.
Perform day-to-day marketing activities including, but not limited to, marketing campaign management, virtual and in-person events, landing page creation and email marketing.
Conceptualize and execute multichannel campaigns across the prospect and customer lifecycle, ensuring the alignment of messaging in all channels.
Develop a deep understanding of sales funnel and the activities that lead to successful pipeline development and stage progression.
Manage partnership activation programs.
Ensure all marketing activities meet brand and messaging standards.
Stay abreast of best practices for B2B digital marketing.
Monitor, track, analyze, and report campaign performance, provide key findings to internal stakeholders and utilize the results to refine and improve future campaigns.
Maintain a campaign calendar.
Conduct all business in accordance with Higher Logic policies and procedures.
All other duties as assigned.
KNOWLEDGE AND ABILITIES REQUIRED:
3-5 years' experience of lead generation and technology marketing experience with a high-growth B2B company.
Proven experience designing, implementing, and managing lead generation campaigns.
Strong project management skills with the ability to run multiple programs at the same time.
Experience with CRM platforms and reporting dashboards: Marketo, Salesforce, Google Analytics.
Excellent verbal and written communication skills.
Ability to analyze data and solve problems.
BA/BS degree, with a concentration in Marketing, Communications, or a related field
To protect yourself against the increasing number of recruiting scams, please make sure that you are communicating with Higher Logic. We communicate through our corporate website at Higher Logic and through corporate emails utilizing our domain name of @higherlogic.com. Be vigilant when checking domains because imitators often make very small changes to trick the eye. Additionally, please know that Higher Logic does not use text messaging or public messaging platforms, such as Telegram or Whatsapp, to make initial contact with candidates and Higher Logic will never ask an employment candidate for financial information or for payment of any kind.
Higher Logic does not accept agency or candidate sourcing solicitations emails or phone calls, nor do we pay agency fees for our posted positions
EEO Disclosure
Higher Logic is committed to equal opportunity. All qualified applicants will receive consideration for employment without regard to race, color, religion, sex, sexual orientation, gender identity, national origin, disability status, protected veteran status, or any other characteristic protected by law.