Regional Medical Director, San Francisco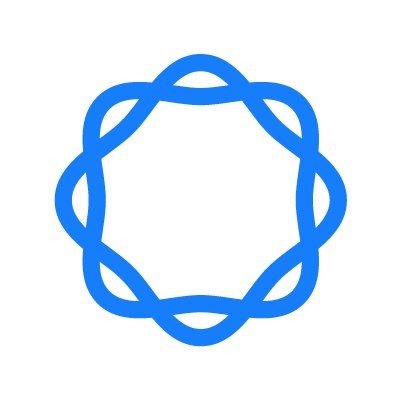 Circle Medical
San Francisco, CA, USA
Posted on Tuesday, April 11, 2023
ABOUT US
Circle Medical is a venture-backed Y-Combinator healthcare startup on a mission to bring quality, delightful primary care to everyone on the planet. Built by top-tier physicians, engineers, and designers, our medical practice and underlying technology have pioneered how people find and receive care.
Circle Medical is the fastest growing telemedicine provider in the US and has seen incredible growth of over 200% per year in each of the previous two years.
More about us can be found on our
website
.
DESCRIPTION
We are currently looking for a Regional Medical Director (Northern California) to join the Clinical Leadership Team at Circle Medical Technologies. As we continue to grow, we are constantly searching for exceptional talent to be a part of our team. The position is responsible for in-person clinics and the telemedicine side of the business. It is based out of our flagship clinic in San Francisco, California, and requires you to be in-person at our clinic location at least 2 days per week in-person.
WHAT YOU'LL DO
Oversees the daily workflow of our providers at the San Francisco location and Telemedicine Providers based in our Pacific region.
Assist the clinical leadership team with the development and implementation of clinical workflows to ensure quality medical care is consistently delivered by Providers
Identify Provider gaps in knowledge and assist in the development of training materials
Perform routine chart reviews to ensure Provider documentation is consistent with Circle Medical's quality standards
Assist in the development and implementation of key metric monitoring and meet with underperforming Providers to address strategies for improvement
Collaborate with supporting teams to address clinical grievances and incident reports pertaining to patient care and conduct coaching sessions with Providers as needed; report progress/ concerns back to the Executive Clinical Leadership team with actionable insights and plans
Communicate appropriately and tactfully with staff, consultants, patients, and the community.
Participate in staff, planning, in-service, and other meetings as needed.
Perform quarterly on-site visits to our Pacific regional locations (TBD, but currently includes Seattle, WA; Denver, CO) and identify areas for improvement to Executive Leadership.
Performs other related duties as assigned

Primary Care Provider Duties:

Address patients' clinical concerns via chat, or if indicated via video visit or phone call (symptom reporting, medication refills, lab clarification).
Address critical lab/imaging results with patients via chat or video visits. Re-route medications to pharmacies (including controlled substances) as needed.
Assist with clinical operational tasks such as referrals, lab/imaging orders, provider letters, and medical forms.
Maintain continuity of care with your existing patient panel (10 hours of direct patient care per week)
Assist with provider coverage tasks including four dedicated hours per week supporting the Clinical Operations team.
Other duties as assigned
WHAT YOU'LL BRING
Excellent verbal and written communication skills
Exemplary organizational skills and attention to detail
Exceptional time management skills with a proven ability to meet deadlines
Strong analytical and problem-solving skills
Strong supervisory and leadership skills
Ability to prioritize tasks and delegate them when appropriate
Ability to function well in a high-paced and at times stressful environment
Proficient with Google Workspace
EDUCATION & EXPERIENCE
Board Certified MD or DO
Active DEA certification in all licensed states
Minimum of 3 years of primary care experience
At least 1 year of management/supervisory or coaching experience
Active license in CA; willingness to obtain licenses for states in the Pacific region
Active CA DEA with all schedules and in good standing; eligible to obtain additional DEAs for states in the Pacific region
Willingness to learn how to diagnose and treat a variety of adult/primary care conditions
Telemedicine/remote clinical experience preferred
WHAT WILL GIVE YOU AN EDGE
Proven track record with other startups or VC-funded companies
Experience in the role of Medical Director
COMPENSATION
In alignment with our values, Circle Medical has transparent salaries based on output levels, and options to trade cash for stock.
This is a full-time, salaried position with an annual salary range of $178,000 to $195,000 plus, generous vacation, and full medical/dental benefits, and 401K with company matching.
Circle Medical is an equal opportunity employer and affirmatively seeks diversity in its workforce. Circle Medical recruits qualified applicants and advances in the employment of its employees without regard to race, color, religion, gender, sex, sexual orientation, gender identity, gender expression, age, disability, genetic information, ethnic or national origin, marital status, veteran status, or any other status protected by law.