Operations Analyst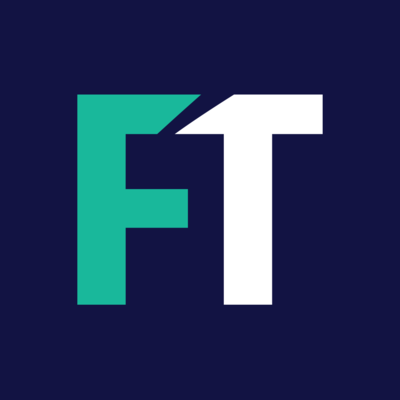 FundThrough
IT, Operations
Guatemala
Posted on Wednesday, May 17, 2023
Description
We are seeking a skilled Operations Analyst to join our operational excellence team. This role's primary responsibility is to support Business Process Management (BPM)-related issues. In addition, to implement workflow, and process improvements, to ensure integrity, completeness and validity of data across the operations team.

The Operations Analyst will work closely with stakeholders to identify pain points, optimize processes, and leverage SQL to create insightful reports for data analysis. This role requires strong technical proficiency in Business Process Management Systems, SQL, and a keen eye for detail to maintain data accuracy and integrity. This role would report directly to the Operational Excellence Specialist.
About the company:
FundThrough is a leading fintech company accelerating cash flow and enabling growth for small and medium-sized businesses that sell to large customers and wait to get paid. Based in Toronto and operating across North America, FundThrough's AI-powered invoice funding platform gives B2B businesses fast, customized funding offers to get their invoices paid in a few days – rather than a few months – and get quick access to cash they've already earned.
Requirements
Bachelor's degree in Computer Science, Information Systems, or a related field
1+ years of experience in workflow management, process improvement, and data maintenance
Proficiency in Business Process Management, including workflow configuration and automation setup. (Pipefy experience is considered a big bonus)
Intermediate-level SQL skills to extract, analyze, and manipulate data for reporting purposes
Familiarity with data integrity best practices and controls
Excellent problem-solving and analytical skills with keen attention to detail
Effective communication and collaboration skills to work with stakeholders
Proactive mindset with a focus on continuous improvement and efficiency
Ability to multitask and prioritize effectively in a fast-paced environment
Responsibilities:
Business Process Management:
Provide support and troubleshoot for BPM-related issues and inquiries
Analyze existing workflows, identify inefficiencies, propose and implement improvements
Monitor and analyze workflow performance metrics to identify areas for optimization
Collaborate with team members to train and onboard users on BPM best practices
Data maintenance and reporting:
Review and resolve discrepancies identified by the system or through manual checks as required
Evaluate datasets for consistency, completeness, accuracy and reasonableness
Lead data clean-up and improvement initiatives
Utilize SQL to create reports, dashboards, and data visualizations for analysis and decision-making
Benefits
Opportunity to leave your mark on a growing startup
An incredibly diverse team of brilliant minds from all over the world
Competitive compensation
Family-friendly policies
Work from home
Birthday treats, and a lunch of your choice every week (one of our values is Fun & Food!)
Please note that due to the sensitive nature of the work we do, clearing a criminal record check is a condition of employment. FundThrough encourages applications from candidates with differing abilities. Please let us know if you require accommodation at any stage in the selection process.
FundThrough encourages applications from candidates with differing abilities. Please let us know if you require accommodation at any stage in the selection process.
**PLEASE SUBMIT YOUR RESUME AND COVER LETTER IN ENGLISH**