B2B Marketing Director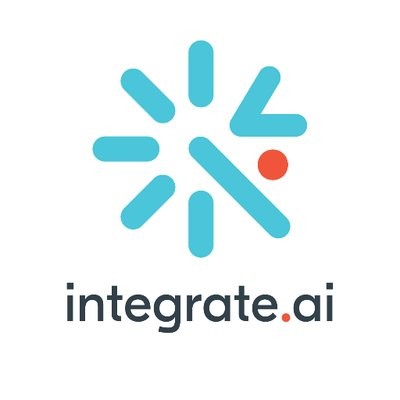 Integrate.ai
Marketing & Communications
Toronto, ON, Canada · Remote
Posted on Friday, March 3, 2023
At integrate.ai, we are empowering organizations working on the world's most important problems - from cancer research, to new drug discovery, to more equitable financial products - to solve them without compromising the world's most sensitive data. Our integrate.ai platform enables privacy-safe AI and analytics collaboration within and between organizations without needing to directly share or move data using cutting edge machine learning and privacy enhancing technologies. If you are captivated by the progress in AI, but also want to contribute to a company that is applying it to life changing use cases, integrate.ai is the company for you.
We are looking for a well rounded and multi faceted B2B Marketing Director, reporting to our Founder & CEO, to drive our content marketing, demand generation, and sales enablement efforts.
In this role you will collaborate with our Product, Engineering, Science, and Go-to-Market teams to turbocharge our growth. Specifically, you will develop compelling product positioning, translate it into thought provoking narratives, run experiments to validate value proposition hypotheses, and amplify our reach through targeted campaigns.
Ideal candidates have a track record developing and implementing innovative content marketing programs that turn big big ideas into engaging, high-performing marketing and sales enablement content that drives customer demand. You are creative, output oriented, and an excellent communicator and relationship builder who thrives in fast-paced, ambiguous environments.
What you will be doing:
Create and deliver meaningful content to the right audience to position integrate.ai as a market leader and drive demand generation

Gather input from Product, Engineering, Science, and Go-to-Market Teams while being opinionated on how to achieve business goals

Develop, implement, and analyze marketing experiments to test our value proposition against specific target markets

Oversee the creation, editing, approval, translation and distribution of all company press releases

Develop and manage the channel strategy for all marketing content (e.g., newsletters, email marketing, social media, and external channels)

Craft compelling narratives for sales and marketing materials, including sales decks, solution briefs, and case studies

Ensure all content is timely, functional, accurate and embodies the voice and tone of integrate.ai. Monitor content performance and optimize accordingly to meet traffic goals. Develop and manage the written content and maintenance of the integrate.ai website, including landing pages and company blogs

Determine when and how to engage third parties (e.g., agencies, contractors, etc.) to facilitate the execution of marketing efforts and manage potential vendors
We value:
Compelling track record of developing, implementing, launching, and managing successful B2B communications programs

Exceptional writing skills with experience crafting copy for a wide range of channels (blogs, social media, sales materials etc).

Experience developing and running data-driven experiments to test value propositions and product market fit

Deep knowledge of digital marketing and ability to independently manage digital channels, including company website, SEO/SEM, and social media

Superb critical thinking, writing and communication skills

Extreme attention to detail and quality of work product

Excellent project management skills to coordinate internal team members, consultants, agencies, and third-parties supporting your programs

An entrepreneurial spirit: you're a self-starter, can identify opportunities, understand potential impact and effectively prioritize across multiple competing priorities

Passion for expanding your knowledge on all things related to machine learning, trust & ethics in AI, successful integration and our clients' industries in general
The diverse experiences, ideas, and identities of integrate.ai's team members help us make better decisions and drive great results. We foster an inclusive work environment that welcomes team members of all backgrounds and perspectives. We are committed to providing a meaningful environment for every member of our team. We hire exceptional people and reward them with trust, autonomy, mentorship, and growth.
We are naturally curious and have strong attention to detail. We love working in a team environment where trust is key and we all strive to make an impact every day. If this sounds like the right fit, please apply and come work with us.