Senior Back End Developer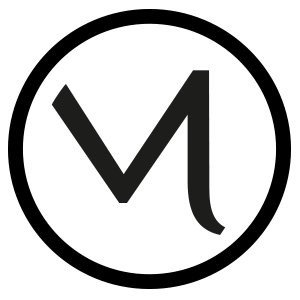 Mejuri
Job Functions:
IT, Data Science
Employment Types:
Full-time
Locations:
Toronto, ON, Canada
Mejuri is the category-defining fine jewelry brand redefining luxury, your way. Feeling disconnected from an industry that typically markets to men, co-founder and CEO Noura Sakkijha leveraged her learnings as a third-generation jeweler to rethink the way women purchase jewelry—for themselves. In only seven years, and with a team of over 75% women, Mejuri has shipped over one million orders and opened retail stores across the globe, all while introducing new products weekly.
As part of Noura's original vision to empower women to invest in themselves, the brand launched the Empowerment Fund to support underrepresented women and non-binary individuals with the tools to empower themselves. Mejuri continues to reach new customers through exciting community initiatives and expansion into international markets, such as the UK, Australia and Germany.
We are a team of retailers, creatives, technologists and strategists, and we are looking for someone special to join our team.
The Role:
We are striving to become the world's number 1 fine jewelry brand! Want to join us on this rocket-ship?
Great, we're hiring a Backend engineer who is passionate about high quality software development and solving tough problems with creative code. Our customers are global and with that comes interesting challenges for you to solve!  You'll be building the most exciting and fast growing jewelry brand in the world, empowered to work autonomously, and with strong team support.
You will be helping to drive the direction of technology, strategizing on how to implement new features and practices. You will also help introduce new tools and paradigms to the company in line with emerging best practices and the latest technology trends.
What you'll do:
- Work cross-functionally with other teams from Product Management to customer experience to gather and refine specifications and requirements based on technical needs.
- Working to reliably and consistently release code to production, aiming to constantly reduce the amount of time from initial ideation to production release.
- Architect new projects and services. As well as maintain multiple projects with modern stack using functional and declarative code.
- Troubleshooting real-world production issues under fire.
- Fixing bugs fast and taking your time to solve hard problems well - knowing the balance is key!
- Documenting your work for others to easily understand, including our amazing App Support team
- Participate in code reviews with other teammates.
- Troubleshoot, test and maintain code and ensure it is optimized, performs well and is high quality

What you bring to the team:
- This is a senior level role and our expectation is that a successful candidate will have existing working experience with relevant subject matter expertise and/or skillset. At Mejuri we understand that not everyone access to the same opportunities, so please submit even if you do not meet all the points here explicitly:
- +5 years of experience as Back End Developer using (Ruby and RoR)
- Have shipped at least 2 products
- Experience with Docker or similar Containerization tools
- You communicate well and with concision
- Solid experienced working on distributed architecture systems
- Experience working with relational as Postgresql and non-relational DBs
- Strong understanding of web services performance
- Experience in AWS, Fargate, S3, RDS, CloudFront
- Ability to mentor other developers
- Understanding of agile software development lifecycle fundamentals
- Ability to work autonomously, seek information where needed, prioritize and meet deadlines
- Commitment to personal and professional development
- Solid experience as a back end developer and
- You're known for your outstanding organizational and time management skills

Things we consider an asset:
- Experience with feature flagging, CI/CD
- A/B testing
- Experience with e-commerce API integrations (Spree, Shopify, Magento, custom, etc.)
- Experience with serverless will be a bonus
- Experience with queues (RabbitMQ, SQS, etc)
- Some test frameworks (testim, cucumber)
- Some python
- Experience with monitoring tools, Data Dog, Newrelic, Prometheus

What to expect:
- Intro Call - a quick call with Talent Acquisition to discuss the role and learn who you are!
- An interview with the direct manager or equivalent
- Take-Home Assessment - a realistic problem to solve.
- A panel of proximal colleagues - 1 hr light-technical and behavioral questions. Time to discuss the role expectations and Mejuri. An excellent time to ask any questions
- Offer - Ideally, this is the part where we make the offer, you accept, and we all celebrate!

Benefits at Mejuri:
• A minimum of three weeks vacation, plus personal days and three religious observance days.
• A hybrid work model for all corporate roles.
• 'Mejuri Passport' which allows employees who meet specific criteria to work in other locations for one month per year.
• Comprehensive medical and dental benefits, including mental health coverage, and generous personal and sick days for our full-time employees. We also offer bereavement leave, including miscarriage and stillbirth support.
• Parental leave salary top-up of up to 80%, as well as a personalized return-to-work transition and accommodation plan for full-time employees
• Semi-annual performance and compensation reviews.
• Internal coaching department and learning and development to support career growth and plans for everyone.
• A generous product discount!
Please note that these benefits apply to full-time employees.
Location:
At Mejuri we embrace a hybrid working environment and support our corporate employees to be successful whether they are at home or in the office. The primary purpose of our offices is to drive collaboration and deepen relationships with one another.
Accommodation / Accessibility:
Mejuri does not discriminate in hiring or terms and conditions of employment because of an individual's race, ancestry, colour, place of origin, religion, gender, gender identity, national origin, citizenship, age, disability, sexual orientation, family status or marital status, or any other protected category recognized by provincial or federal laws.
Should you require any accommodation, please inform us and we will work with you to meet your accessibility needs. For any accessibility-related assistance, requests for information in accessible alternative formats or to report any accessibility problems, please share in your application.
#LI-Hybrid