Project Manager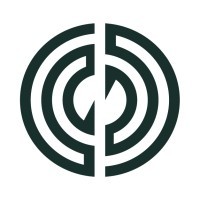 Petra
Operations
San Francisco, CA, USA
Posted on Tuesday, February 1, 2022
Our Mission
Petra's mission is to protect communities by moving utilities underground. The company is developing technology to efficiently and safely bore utility tunnels through any geology. Petra has developed a hard rock microtunneling solution that is less expensive and more reliable than conventional methods, making small-diameter utility undergrounding through bedrock economically viable.
The Role
The Project Manager will be in charge of the successful execution of our various construction projects. The primary function of this role is to create robust project plans, identify all relevant requirements, procure all resources (personnel and otherwise) necessary and own the construction project through its life.
About you
You are a self-starter and can tackle challenges in a fast paced, high aptitude, technical working environment. You are enthusiastic about showing your work and collaborating with fellow team members. You are able to adapt and develop quick solutions when one is not readily available. You take pride in thinking through the details before beginning work, and take just as much pride in quickly executing your plans within tight deadlines.
Responsibilities
Meet with potential clients, subcontractors, and engineers to determine the scope of work

Document, organize, understand, and interpret complex streams of information and paperwork including plans, specifications, geo-technical reports, and other data common to the underground utility construction industry

Solicit, analyze, and review subcontractor and vendor's price quotes for conformity to the Bid Documents

Recognize crew and equipment requirements based on work

Schedule field personnel

Complete accurate site work take-off for underground utilities and all other aspects of underground utility excavation, directional drilling, and related site work

Complete accurate estimates of required labor, equipment, materials, and subcontractors needed to complete projects

Prepare proposals and complete accurate estimates

Communicate effectively with clients during the bidding stages, post-bid stages and final negotiations

Attend client meetings as necessary for post-bid scope analysis

Review contracts and manage contract administration

Follows awarded contracts as assigned. May include estimating extra work items, change orders, credits, procuring material, etc.

Plans, organizes, and staffs key field positions through department heads

Establishes project objectives, procedures, and performance standards within boundaries of corporate policy

Initiates and maintains liaison with prime clients and Architect/Engineer contacts to facilitate construction activities

Monitors/controls construction through administrative direction of on-site superintendent to ensure project is built on schedule and within budget; investigates potentially serious situation and implement corrective measures

Manages financial aspects of contracts to protect company's interests and simultaneously maintain good relationships with clients

Coordinate all construction activities with local and state agencies with regards to permitting and licensing.

Oversee site construction, managing schedule and subcontractors to customer and internal requirements.

Act as safety observer and Quality Assurance representative while at the site ensuring compliance with Crown Castle safety program and related workmanship practices.
Requirements
Minimum 5 years of underground utility & horizontal directional drilling estimating experience

Understanding of underground utility, horizontal directional drilling & some civil construction projects from concept, design, construction, startup, and transfer to operations strongly preferred

Knowledge and understanding of project specifications for underground utility & HDD construction

Sales and negotiating skills

Experience reading blueprints and performing accurate supply and material take-off

Strong personal character and integrity

Ability to work independently as well as collaboratively in a team-based environment

Energetic with a high sense of urgency

Ability to problem solve

Excellent verbal and written communication skills




Benefits
Competitive salary and equity.

401K plan.

Employer-sponsored health, dental and vision insurance.

Healthy lunch and snacks provided.

Monthly cell phone reimbursement.

Paid holidays and flexible PTO.

Relocation costs negotiable.




Equal Opportunity Employer
Petra is an Equal Opportunity Employer; employment with Petra is governed on the basis of merit, competence and qualifications and will not be influenced in any manner by race, color, religion, gender, national origin/ethnicity, veteran status, disability status, age, sexual orientation, gender identity, marital status, mental or physical disability or any other legally protected status.