Mechatronics Engineer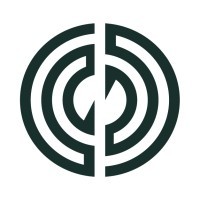 Petra
Other Engineering
San Francisco, CA, USA
Posted on Thursday, April 21, 2022
Our Mission
Petra's mission is to save money, property, and lives by moving utilities underground. The company is developing technology to efficiently and safely bore through any geology. Petra's innovative technology is faster and more efficient than conventional tunneling methods, making small-diameter infrastructure economically viable.
The Role
The Mechatronics Engineer will be a part of the product development group, consisting of Robotics, Mechanical Engineering, and Manufacturing. The primary function of this role is to develop and integrate electromechanical (and their respective software solutions) for our sensing, control and communication systems.
About you
You are a self-starter and can tackle challenges in a fast paced, high aptitude, technical working environment. You are enthusiastic about showing your work and collaborating with fellow team members. You are able to adapt and develop quick solutions when one is not readily available. You are skilled in troubleshooting test set ups and wiring issues. You embody a culture of safety and grow that culture within the organization.
Responsibilities
Selecting and integrating sensors, actuators, microcontrollers, motor drivers, power supplies

Read electrical schematics and wire up embedded electronic circuits

Fabricate system wiring harnesses.

Write C/C++ and/or Python3 software for automating robotic or data functions.

Work with various communication protocols such as serial UART, TCP/IP, modbus, SPI, CAN, I2C, SBUS, etc.

Configure and setup Network hardware (switches, routers, IP tables, firewalls, VPN)

Create and maintain documentation for robotic systems.

Work within the robotics team and teams of other disciplines.

Develop and maintain safety-critical robotic systems.

Hands on hardware/software bring-up, system debugging and optimization
Requirements
The ideal candidate will have most, if not all, of these requirements:
B.S in Robotics, Mechanical Engineering, Electrical Engineering, Computer Science, or equivalent experience.

3+ of industry experience in developing production mechatronics systems.

Fundamental understanding of electro-mechanical systems, sensors, embedded systems, and robotics

Ability to write clean, well-tested, and efficient C++ or Python3 code.

Familiarity with Git, build systems, unit testing, and code reviews.

Experience working with Linux environments.
Bonus Skills & Experience
Prior experience in working with autonomous systems such as self-driving vehicles, drones, mobile robots, robotic arms, industrial robots, etc…

Familiarity with ROS or similar publisher/subscriber middleware.

Experience in bringing up and debugging new hardware.

Experience in firmware development for embedded systems.

Contribution to the open-source community and projects that we can review.
Benefits
Competitive salary and equity

401K plan

Employer-sponsored health, dental and vision insurance

Healthy lunch and snacks provided

Monthly cell phone reimbursement

Paid holidays and flexible PTO

Relocation costs negotiable
Equal Opportunity Employer
Petra is an Equal Opportunity Employer; employment with Petra is governed on the basis of merit, competence and qualifications and will not be influenced in any manner by race, color, religion, gender, national origin/ethnicity, veteran status, disability status, age, sexual orientation, gender identity, marital status, mental or physical disability or any other legally protected status.