Test Engineer (Robotics)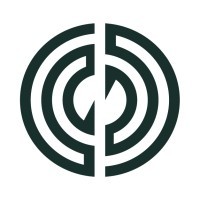 Petra
Quality Assurance
San Francisco, CA, USA
Posted on Saturday, December 25, 2021
Our Mission
Petra's mission is to save money, property, and lives by moving utilities underground. The company is developing technology to efficiently and safely bore through any geology. Petra's innovative technology is faster and more efficient than conventional tunneling methods, making small-diameter infrastructure economically viable.
The Role
The Test Engineer will be a part of the product development group, consisting of Robotics, Mechanical Engineering, and Manufacturing. The Test Engineer will be responsible for all test and validation efforts within Petra, including validating reliability and functionality of all critical systems. This will include creating robust test/validation plans, designing and building requisite test setups (including fixturing, actuation and integrating relevant data collection methods), collecting and analyzing test data and presenting actionable results and conclusions from such tests programs.
About you
You are a self-starter and can tackle challenges in a fast paced, high aptitude, technical working environment. You are enthusiastic about showing your work and collaborating with fellow team members. You are able to adapt and develop quick solutions when one is not readily available. You are skilled in understanding potential failure modes, test design, statistical and quantitative analysis and methods to collect and analyze the right data given tight schedule constraints and ambiguous constraints.
Responsibilities
End-to-end ownership of system testing within Petra.

Create test design and validation plans to assess the reliability of our autonomous tunneling robot and relevant subsystems, including identifying systems needing verification/validation.

Design test setups, including (as necessary) integrating sensors for data collection, designing fixtures and actuators for successful realization of reliability and verification tests.

Build test setup and/or work with our design teams and external vendors (as necessary) to execute on your test plan.

Execute the test and oversee all data collection.

Present test reports from analyzed data with clear, concise and actionable conclusions.
Requirements
The ideal candidate will have most, if not all, of these requirements:
BS, or higher level degree in Mechanical/Electrical Engineering or related field.

Effective verbal and written communication skills.

Excellent at developing tests to repeat and troubleshoot off nominal conditions.

Demonstrable ability to debug a system observable symptom down to the root cause.

Familiarity with electro-mechanical systems, robotics, and industrial automation.

Experience working with complex, one-off systems and a demonstrated ability correctly identifying important data and ignoring extraneous information.

Experience creating reproducible and exhaustive testing setups for various electromechanical systems deployed in challenging outdoor environments.

A demonstrated ability to work in a multidisciplinary team of hardware, electrical and software engineers.
Bonus Skills & Experience
Prior experience in working with autonomous systems such as self-driving vehicles, drones, mobile robots, and robotic arms.

Software experience, specifically Labview, PLC programming, or other software required for test setup.

MS in Mechanical Engineering.

At least 5 years of post-educational experience working on complex electro-mechanical systems such as industrial, aerospace, automotive or robotics products.
Benefits
Competitive salary and equity

401K plan

Employer-sponsored health, dental and vision insurance

Healthy lunch and snacks provided

Monthly cell phone reimbursement

Paid holidays and flexible PTO

Relocation costs negotiable
Equal Opportunity Employer
Petra is an Equal Opportunity Employer; employment with Petra is governed on the basis of merit, competence and qualifications and will not be influenced in any manner by race, color, religion, gender, national origin/ethnicity, veteran status, disability status, age, sexual orientation, gender identity, marital status, mental or physical disability or any other legally protected status.