Customer Success Manager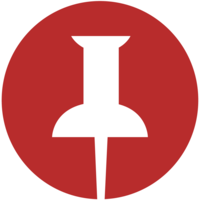 PiinPoint
Administration
Waterloo, ON, Canada · Remote
Posted on Tuesday, May 16, 2023
*Customer Success Manager *
We are looking for a confident, professional, and hard-working individual with sound business acumen to join our team as the Customer Success Manager. Reporting to the Vice President of Customer Experience at PiinPoint, you will support the lifecycle management practice for our Customer Success program, by developing long term relationships with select clients, being their PiinPoint subject matter expert, ensuring satisfaction and retention, offering training and support, identifying additional revenue opportunities and developing best-practice educational materials. You will work with some of the largest retailers in the world to help solve some of the most pressing questions in retail real estate.
We are a SaaS company looking for the right people to contribute to making a real impact in the industry of retail and analytics. In this position, you'll play an instrumental role in supporting hundreds of retail real estate professionals use location intelligence for their decision making. If you're looking for an incredible opportunity to learn, grow, and develop the building blocks for a career in Customer Experience and beyond, we'd love to talk to you.
Company Values
The PiinPoint team culture is about fostering team members who consistently show up as:
Driven | Transparent | Intelligent | Authentic | Inventive | Passionate
Requirements:
As a Customer Success Manager, you are a trusted advisor and ally for the client, providing coaching on the PiinPoint application, becoming curious about their workflow and unique challenges, and communicating changes and updates about the product to each user. By collaborating with users and working alongside their expansion, you are excited by turning customers into a network of champions, focusing on their engagement and PiinPoint's corresponding revenue goals. You will develop strong customer relationships, and constantly offer the voice of the customer internally at PiinPoint for sales, marketing, and product objectives.
The Customer Success Manager's key accountability is to maintain high customer and net revenue retention. In order to accomplish this, the CSM's key responsibilities are:
Build and execute on customer success roadmaps to ensure client satisfaction and loyalty.
Build excellent relationships at various levels of our clients' organization, from users to decision-makers.
Proactively identify client risk factors and develop strategies to mitigate them
Identify opportunities to expand existing customer accounts
Ideal candidate profile:
3+ Years of experience in customer success, sales, customer service or equivalent, preferably working with B2B SaaS technology
World-class communication skills; you're both confident and empathetic and can engage customers over the phone, by video and in person
Service-oriented attitude towards customers
Entrepreneurial self-starter with proven leadership, innovation, and drive
Demonstrated problem-solving skills, are able think creatively about responding to customer challenges
Ability to work in a fast-paced, rapidly changing start-up environment
Highly organized with excellent time-management skills to balance scheduled and reactive work
Strong story-telling and presentation skills
Strong copywriting skills with proven experience writing for email and the web
Familiarity working with a robust tech stack: we use G-Suite tools, Intercom, Monday.com, Mixpanel, Vitally, Github, Figma, Salesforce, Gong
An interest in B2B software, and an ability to quickly learn how our platform and industry work
College diploma or equivalent relevant work experience
*Bonus points if you have: *
Working knowledge of the fundamentals of Customer Success in a B2B context
Professional working knowledge of French
What you'll be working on:
Account Management and Growth
Supporting clients throughout the lifecycle from onboarding and initial training to account renewal and upsell identification, thereby delivering a superior customer experience with PiinPoint
Developing and fostering strong customer relationships through regular communication via email, telephone, intercom (in-app support) and video conferencing
Handling customer concerns in a timely manner with confidence, putting them at ease, de-escalating concerns from clients
Proactively measuring and tracking customer/account product usage to identify emerging needs for PiinPoint product upgrades/upsells
Keeping customer accounts engaged with product upgrades and changes and where they can help the customer achieve their goals
Developing a network of champions and advocates via education, coaching, and influencing skills, becoming a trusted advisor to our customers.
Process & Product Improvement
Identifying opportunities to optimize Customer Success program and processesDeveloping an intimate understanding of our customers' businesses to help inform the development of our product roadmapCoordinating product improvements and fixes by capturing and prioritizing customer feedback for the product and development teams
Education, Training, and Facilitation
Using sales collateral and creative assets in a targeted fashion to promote account expansion (i.e. case studies, whitepapers, videos, presentations etc.) - ensure customers are aware of all that PiinPoint has to offer
Advise Marketing and Sales on refinements and improvements to the company's positioning, messaging and overall marketing effectiveness
Identifying opportunities for Marketing to collaborate with customers on marketing material development
Supporting the development of content for product adoption through newsletters, in-app updates, and webinar facilitation
What you can expect at PiinPoint
You will work with all aspects of the business (sales / marketing / product / data science / software development) in an innovative and rapidly growing company. We offer a competitive salary and a team willing to support your career development. Our team hosts monthly social events (both remotely or in person), and there are flexible work hours and the option to work remotely.