Technical Integration Manager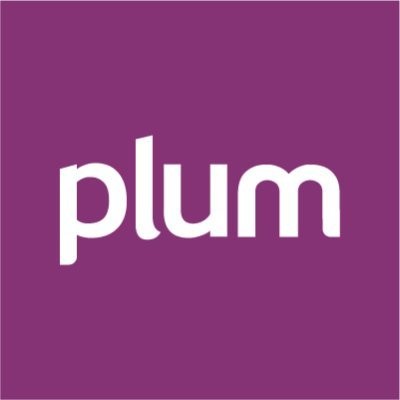 Plum
IT
Canada
Posted on Thursday, May 18, 2023
Plum helps organizations make better Talent Decisions through the predictive power of psychometric data so every candidate is matched with a role that they have the natural abilities to excel in.
With our recent round of growth funding, we are looking to add a brand new Technical Integration Manager to our current CX team of six. Reporting to the Director of Customer Experience, you will play a pivotal role in our organization, leveraging your experience and expertise to provide exceptional service and technical guidance to our customers. You will work cross-functionally with Engineering, Product, Sales, and Customer Success ensuring a seamless experience for our enterprise customers, both net-new and existing. In joining our team, you will get hooked on one of the most strategic problems we are helping enterprise companies solve, Talent.
We are a fully remote team of 45 and, while our roots are in Waterloo Canada, we have team members from Vancouver to Texas to Halifax. Our ideal candidate will be located in Canada or the United States and willing to work Eastern Hours (ET/EST).
In case you don't like reading, apply here by completing your Plum Profile: https://bit.ly/40GbE5q
LET'S CUT TO THE CHASE. Please apply if…
You can speak the language of software development and have always had a natural knack for the technical side of things, but you also love supporting and interacting with customers.
You love working cross-functionally and having a significant impact.
You understand the core tenants of software development and web application architecture including how APIs work, but don't necessarily have a coding background
You are excited at the opportunity to be the first in a role and build out a function!
Sounds like you?
WHAT YOU'LL DO:
Collaborate closely with our Customer Success team to on-board and configure integrations of Plum's software into each customer's unique HCMS/HRIS ATS ecosystem, taking full ownership of the process.

Become a recognized subject matter expert in all aspects of Plum, continuously expanding your knowledge base as the product evolves.

Develop a profound understanding of our customers' ATS systems, such as Workday, Greenhouse, SuccessFactors, and more, to provide tailored solutions and support.

Build trust with customers by keeping them informed of problem resolutions, best practices, common implementation methodologies, establishing yourself as a trusted advisor.

Assist the Sales team by supporting them in integration-related inquiries and responding to RFPs during the pre-sales process.

Document new or updated support information in comprehensive knowledge base articles to facilitate self-service and promote best practices.

Take the lead in triaging API performance incidents, leveraging your deep understanding of web applications, integrated systems, and architecture to identify and address root causes promptly.

Collaborate with internal teams to evaluate feature requests and customer workflows, leveraging your understanding of software development

and integration principles to determine feasibility and provide recommendations.
WHAT YOU'LL NEED:
Familiarity with web application architectures and integration principles, to support your ability to hold informed discussions with technical and business stakeholders.

Experience with common integration patterns, such as REST API, webhooks, SAML 2.0, SFTP, etc.

Proven ability to dive into problem-solving mode and provide first-level troubleshooting and investigation support for web apps.

Excellent communication skills, enabling effective collaboration across departments and the utilization of your leadership abilities.
The capacity to work autonomously, effectively prioritize tasks, and communicate with clarity and precision.
Strong multitasking abilities, allowing you to coordinate with internal resources and resolve customer issues efficiently.
Bonus:
ATS, HCMS, or LMS integration experience is an asset, but not required.
WHO YOU ARE:
You have a customer-centric mindset, dedicated to providing a white glove experience to every stakeholder you interact with.
You are self-confident, highly motivated, and enthusiastic, with a relentless drive for achieving results.
You have exceptional problem-solving skills and a sense of urgency to address challenges promptly.
You are proficient in conveying ideas clearly and concisely, adapting to diverse audiences.
Ready to Begin?
At Plum, we drink our own champagne so of course we use our own product in the hiring process! We want to know more about who you are and how align with the role, so we ask that you complete the Plum Discovery Survey. You'll get a chance to check out our base product firsthand and get your own Plum Profile that highlights your strengths and gives you tips to make sure your next role is the right fit. Apply by completing your profile with the following link:
https://bit.ly/40GbE5q
About Plum
Plum believes when people flourish, business thrives. Using Industrial/Organizational Psychology, we are helping enterprise companies understand the human behind the work. We help companies match candidates to jobs based on their potential and what they could do if just given the opportunity, as well as retain employees through development, internal mobility, and identifying leadership potential. Plum's data is 4x more accurate than a resume at predicting on-the-job success, and we recently won the 2022 Top HR Product of the Year award to prove it!
At Plum, we believe in transparency, commitment, and a culture of support and team orientation through the following initiatives:
· Flexible work schedule
· Family and furbaby friendly
· Fun quarterly company events and activities
· Coaching and internal growth
Plus, we offer health benefits with a focus on mental health and wellness. Our goal is to create a collaborative atmosphere where everyone feels supported and valued.
At Plum, we are committed to building inclusive organizations – and that starts with our own team. We believe that diversity of thought and background breeds unbridled innovation. Therefore, we don't discriminate on the basis of race, religion, colour, national origin, gender, sexual orientation, age, marital status, veteran status, or disability status. Accommodations will be provided as requested by candidates taking part in all aspects of the selection process, please email hr@plum.io.