Project Manager, Engineering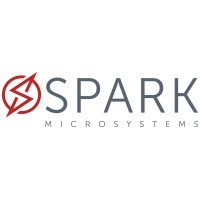 SPARK Microsystems
Operations
Posted on Tuesday, October 31, 2023
SPARK Microsystems is looking for a motivated Project Manager for the Engineering group located in Montréal, Québec. You will be responsible for leading embedded wireless projects development for different reference designs projects: mice, audio headsets, speakers, proximity detection, IoT, etc. in an Agile Scrum environment. You will play a pivotal role in managing and delivering high-quality reference designs that enable our customers to maximize the potential of our ASIC products.
You will contribute to the management of material, time, and human resources of high-tech projects to achieve the objectives set within the defined time and budget conditions. You will analyze the feasibility and opportunity of projects, define action plans and milestones, coordinates project teams, etc. You may support small programs too.
You will work closely with cross-functional teams and collaborate with the products managers and the customers to ensure that our reference designs are tailored to customers specific needs and applications. This position reports to the Vice President of Engineering.
Your Responsibilities
Define project scopes, objectives, and deliverables. Ensure alignment with customer needs and the engineering team.
Identify potential risks and issues, develop mitigation strategies, and proactively address challenges to keep projects on track.
Collaborate with hardware, software and validation engineering teams to define project plan, allocate resources, cost and manage project deliverables effectively.
Maintains effective communication between all stakeholders regarding the scope, the progress, and problems associated with the project.
Maintain the traceability matrix of the Requirements and Specifications during the product development lifecycle.
Collaborate and support the designers and testers during the project life cycle to ensure compliance with project scope, quality, cost, and schedule.
Collaborates in the production of project performance indicators and the creation of the dashboard to present progress, issues, deliverables, etc.
Ensures compliance with the NPI process, standards, and policies in force in the organization.
Writes the project report, including lessons learned.
Your Qualifications
Bachelor's or master's in electrical engineering, or a related field
10 years of experience in project management experience
Experience with waterfall and Agile methodologies
Experience with Agile project management tools like TargetProcess and Microsoft Project
Ability to dive into and take ownership for critical design issues
Ability to understand all aspects of technology (ASIC, HW and FW)
Ability to manage multiple projects concurrently
Excellent Technical and People Management Skills
Demonstrated creative and critical thinking skills
Understands and deals well with fast development cycles
Highly passionate and energetic mindset with rigor
Excellent communication skills in English/French: Required to communicate with colleagues/clients across the country and abroad on a regular basis.

Promote the following values/qualities:
Cooperation: Have the success of the team at heart.
Rigor: Take pride in carefully executed work.
Motivation: Exceed your limits in a job you love.
Initiative: Propose new ideas and act.
Leadership: Positively influencing those around us.
Nice-to-Haves
PMP certification
Experience in embedded system design
The Perks
A growing start-up where each person has an important role in the success of the Company.
Be part of a passionate, creative and motivated team in a collaborative mode.
A place where you can grow and become the professional you want to be.
Group insurance from day one.
Employee stock option plan.
Hybrid work and flexible hours to balance work/personal life.
In addition to vacation, sick leave and holidays, Spark offers additional days off.