Partner Success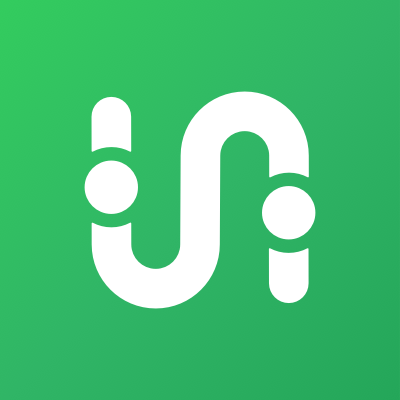 Transit
Operations
Montreal, QC, Canada
Posted on Tuesday, March 14, 2023
All that gas. All those parking spots. All those barely-utilized, single-occupant metal cages cars, cluttering up our cities. That's why you work undercover… as your city's one-person public transit propaganda machine. When people gripe about the bus, you patiently explain why it's hard for bus drivers to stay on schedule (all those dang cars! yet so little agency funding!). You extol the virtues of being car-free to any friend that will listen. You can rattle off your Transit GO stats line-by-line like Dustin Hoffman. "Wow. You must be fun at parties," they'll say. But isn't every ride on the bus a party, de facto?!
Okay. Down to serious biz-niz. Because at Transit, that's what we do: we're partnered with over 100 transit agencies around the world, including some of the biggest: the STM, Muni, you name it, we've got the bun in the oven. As part of our service delivery team, you'll work with these partners to help them get the most out of a Transit partnership — you'll provide onboarding, respond to comments/concerns/suggestions, and champion their voice within Transit at large.
In a single week, you might launch a new partner city, put out a fire (digitally) if a disruption snags a system, troubleshoot GTFS data issues, and communicate all sorts of info back and forth between agencies and Transit. From the most basic feature, to esoteric tap-shaving tips for the superest of super-users. You'll be on the Zooms, on the emails, on the planes (for the occasional conference) building and maintaining close relationships with agency partners and across different Transit teams.
📝 Responsibilities
You'll be in charge once the ink hits the dotted line: like an air traffic controller, but better, since you'll be the go-to for relationships with transit agencies 🦸‍♀️ and mobility partners 🕴
Be the voice of agency partners within the company. The service delivery team is responsible for megaphoning the Voice of the Customer™ within Transit. In this role, you'll talk with Directors of Marketing and Heads of Customer Experience and their ilk from various transit agencies — helping champion the construction of new Transit features, new business development opportunities, product improvements, you name it.
Organize and prioritize all those requests. Get out that Moleskine! (And CRM software, because even enlightened Luddism has its limits.)
Build friendships with transit agency partners through regular calls and emails, both incoming and outgoing.
Grease the skis: our partner success team champions all the latest and greatest app features, but we also think a lot about what enterprise products make sense for which partners. You'll talk with folks (internal and external), draw up game plans, identify agency needs, and recommend the best path forward like a transportation sommelier (except you don't have to crush the grapes between your feet, like nonna used to do)
Connect transit agencies between each other, helping them share best practices and how to get the most possible bang out of their Transit partnership buck
Respond to feedback, questions, concerns and bug reports from agency partners. Because whoever said reading all those I Spy books as a kid was a waste of time?
Collaborate with teams from across Transit, including user support, communications, transit data integration, and web/mobile development, to solve technical and non-technical challenges.
Conduct onboarding trainings, and develop & maintain self-service resources (👀👉 like me) to ensure transit agencies know how to get the most value out of Transit's features themselves — and pass this information on to their thousands and thousands of riders
Help develop our evolving customer success strategy: define key success metrics, establish new processes, and contribute to our monthly partnership newsletter.
✅ Requirements
At least 2 years in B2B or B2C support, customer success, account management (or a natural knack for the above — we're open to being convinced you'd be great for the job!)
Golden retriever personality: you love meeting new people and making friends (with everyone from the boomer-dads, to young urban professionals). If you do not have the ability to do a 360° dunk that's perfectly fine; there's only room for one Air Bud in this world.
Passionate about teaching, explaining, and presenting
You can read rooms… know how to say just enough to just the right people… have an inkling for the latest industry buzz… 🐝
Excellent written and verbal communication skills in English
Tech-savvy: you don't need to code, but you must be able to fluently explain all of Transit's bells and whistles
Passion for urbanism: you find cycling glamorous, you can navigate your city's public transit system without a map, and you believe free parking should only ever exist on a Monopoly board
We strongly prefer candidates currently living in Montreal or open to relocating here (so we can regularly talk shop over mountains of bagels and/or Kem CoBa ice cream)
💯 Would be nice if…
French skills (which don't require real-time use of a Bescherelle and Google Translate 😘) sont un big plus pour ce job
What? You speak more than just English and French!?? We adore polyglots.
You're not afraid of Google Sheets or crunching numbers in a data visualization platform
Experience with Mailchimp and CRMs
Startup experience is nice, but what's more important is that you've got a bus pass, grit, moxie, and an adventurous spirit
Don't feel like all the requirements apply to you but you still think you'd be a great fit for Transit? Don't hesitate to apply!
💰 Compensation and benefits
$65,000 CAD - $75,000 CAD per year, based on experience
Cost of living adjustments are possible for employees who are not based in Montreal
Stock options
Comprehensive medical and dental coverage
5 weeks vacation
Four-day work week at full-time salary (yes, you read that right)
Apple laptop and equipment
$1,500 annual mobility allowance. STM? BIXI? Uber? E-bike? Scooter? Going car-free is free at Transit.
A training and development budget
Generous maternal/paternal/parental leave policy. Gotta fill out our tandem bicycles somehow!
Flexible work hours
Spend your days surrounded by first-rate teammates and the best view of Montreal and/or [insert exotic Zoom background]
When you're in the office: you'll be in urbanist heaven, surrounded by Mile End's urban gardens, bike paths, BIXI docks, bus stops, a metro station, and limitless restaurants… cafés… bars… concert halls… bagel boutiques…
Communal lunch-and-learn with free food in the office each week
👨‍💻 A note on diversity
Public transit is used by overwhelmingly more women and people of colour than other modes of transportation. We try to make sure the diversity of our users is reflected in the team that serves them. Because when we include people of all races, genders, sexual orientations, ages, and identities — we end up building a better app for everyone who uses Transit.
We encourage candidates of all ages, genders, origins and orientations to apply. If you'd like to specify which pronouns you use, feel free to include that in your application email.
And if your lived experience has given you a unique perspective on all things transportation, mobility, accessibility, urbanism? Let us know, and we'll make sure your application gets the attention it merits.
📬 How to apply
Ready to apply? Send your resume, a quick summary of who you are and why you'd like to work at Transit, and any other information you find relevant to [email hidden].
PS: When you apply, let us know how you heard about the position! Whispers, grapevines, middle-of-the-night Google searches? We're dying to know.
---