React Software Developer Level II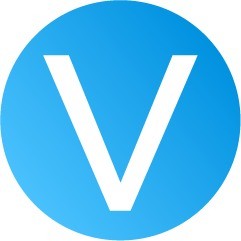 Vanilla Forums
Software Engineering
Remote
Posted on Saturday, September 23, 2023
Company Description
At Higher Logic, engagement happens here. As the industry-leading, human-focused engagement platform we deliver powerful online communities and communication tools to organizations looking to build, retain, and grow their member or customer base. We're obsessed with engagement and, with over 13 years of experience in the industry, we've got it down to a science. We are a global company with offices throughout the US, Canada, and Australia. We serve more than 3,000 customers, representing over 350,000 online communities with over 200 million users across 42 countries worldwide.
Our team is a thriving community of authentic people with diverse experiences and perspectives. We are honest and genuine and believe that sharing ideas and feedback openly helps us to be successful. We believe that diversity and empathy bring us #AllTogether to make us stronger. We learn from failure and successes because both help us to grow and learn. We strive to understand the why behind our actions and bring our best selves to work every day.
Job Description
We are seeking a Mid-Level React Developer to contribute to our Vanilla product. This role offers a heavy focus on cutting-edge React front-end technologies, coupled with occasional opportunities to work on our API-first backend.
Core Responsibilities:
Collaborate in a multidisciplinary agile team to conceive, develop, and maintain compelling features.
Produce clean, maintainable code with robust tests, while also engaging in code reviews to maintain our high-quality standards.
Identify, diagnose, and resolve issues that affect the product's functionality.
Translate UI/UX designs and wireframes into efficient, adaptive, and responsive code.
Employ contemporary web technologies to develop scalable applications that perform optimally across various platforms and devices.
Participate in cross-team guilds to share expertise, propose best practices, and facilitate continuous improvement across the organization.
What we're looking for:
Solid grasp of Agile methodologies.
Expertise in JavaScript, including familiarity with DOM manipulation and object models.
Understanding of key React principles and its state management.
Experience with TypeScript.
Competency with RESTful API integrations.
Experience with modern authentication mechanisms, such as JSON Web Tokens.
Working knowledge of front-end build tools like Babel, Webpack, and NPM.
Competency with Git for source code versioning.
Desired Qualifications
In-depth knowledge of JavaScript, CSS, SCSS HTML, and front-end languages.
1+ years' experience with Typescript
2+ years of experience working with
React or another major JavaScript Library.
Modular/Pluggable architecture.
REST API architecture.
Modern IDE's like VSCode, Atom, or Sublime
What you'll earn:
Competitive compensation.
Comprehensive health benefits package.
Company culture that recognizes its employees.
Room for growth and development and management that cares about your professional growth and will help you achieve your goals.
Significant advancement opportunities for outstanding performers.
To protect yourself against the increasing number of recruiting scams, please make sure that you are communicating with Higher Logic. We communicate through our corporate website at Higher Logic and through corporate emails utilizing our domain name of @higherlogic.com. Be vigilant when checking domains because imitators often make very small changes to trick the eye. Additionally, please know that Higher Logic does not use text messaging or public messaging platforms, such as Telegram or Whatsapp, to make initial contact with candidates and Higher Logic will never ask an employment candidate for financial information or for payment of any kind.
Higher Logic does not accept agency or candidate sourcing solicitations emails or phone calls, nor do we pay agency fees for our posted positions
EEO Disclosure
Higher Logic is committed to equal opportunity. All qualified applicants will receive consideration for employment without regard to race, color, religion, sex, sexual orientation, gender identity, national origin, disability status, protected veteran status, or any other characteristic protected by law.
Higher Logic is committed to ensuring that its application process provides an equal employment opportunity to all job seekers, including individuals with disabilities. If you believe you need a reasonable accommodation in order to search for a job opening or to submit an application, please contact us by emailing HRBenefits@higherlogic.com