Sr. QA Analyst I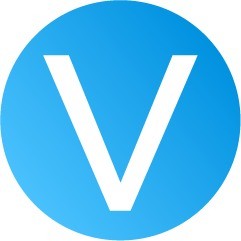 Vanilla Forums
IT, Quality Assurance
Remote · United States
Posted on Thursday, November 9, 2023
Company Description
At Higher Logic, engagement happens here. As the industry-leading, human-focused engagement platform we deliver powerful online communities and communication tools to organizations looking to build, retain, and grow their member or customer base. We're obsessed with engagement and, with over 13 years of experience in the industry, we've got it down to a science. We are a global company with offices throughout the US, Canada, and Australia. We serve more than 3,000 customers, representing over 350,000 online communities with over 200 million users across 42 countries worldwide.
Our team is a thriving community of authentic people with diverse experiences and perspectives. We are honest and genuine and believe that sharing ideas and feedback openly helps us to be successful. We believe that diversity and empathy bring us #AllTogether to make us stronger. We learn from failure and successes because both help us to grow and learn. We strive to understand the why behind our actions and bring our best selves to work every day.
Job Description
The Senior QA Analyst provides testing support and guidance for our engineering projects by creating and executing a test plan, reporting defects and developing automated tests. As part of the QA team, the Senior QA Analyst will use software testing best practices and tools to help guide the QA team and oversee the testing of engineering projects. The Senior QA Analyst is a software tester with extensive experience, who is entrusted with the QA testing direction of the team, defining and taking on tasks with no assistance required and choosing to collaborate for the benefit of the team.
Essential Duties and Responsibilities:
Identify test requirements, communicate scope of testing, and establish estimates of testing effort.
Develop, document, and execute manual test scenarios to identify defects and certify new and old features.
Develop and maintain automated tests.
Identify, report, and communicate quality issues within a defect management tool; describe expected behavior/resolutions.
Collaborate across multiple teams to resolve product issues and identify the scope of testing.
Develop proficiency in product knowledge, working towards subject matter expertise.
Engage and collaborate with team members to ensure proper cross training, minimize wasted effort, and regularly deliver the highest priority changes with the team.
Establish quality methodologies and strategies to achieve desired test coverage.
Conduct all business in accordance with Higher Logic policies and procedures.
All other duties as assigned.
Knowledge and Abilities Required:
Understands user experience of software and applies that understanding when testing software.
Basic understanding of programming concepts and languages such as Java or C#, SQL and Object-Oriented programming
Comprehension of software development, including all phases of the software development lifecycle and how Agile/Scrum principles applies to software development.
Problem Solving: Keen attention to detail; ability to solve complex problems; determined and possesses tenacity to commit to the end when solving issues.
Time Management: Attends to a broader range of activities; uses time effectively and efficiently; concentrates on the more important priorities.
Self-Starter: Works with moderate/limited supervision, engaging team members for assistance as needed.
Teamwork & Adaptability: Team player; ability to work autonomously and in a team; flexible and quickly adjusts to changing priorities, responsibilities, assignments, expectations, and processes.
Communication & Approachability: Listens effectively; conveys information accurately, concisely, and comprehensively; actively seeks feedback; builds strong work relationships and easily adjusts to how individuals work.
Priority Setting: Quickly senses what will help or hinder accomplishing a goal; eliminates roadblocks and creates focus.
What you'll earn:
Competitive compensation.
Comprehensive health benefits package.
401(k) plan with employer match.
Healthcare and dependent-care flexible spending account.
Company short-term and long-term disability insurance.
Company culture that recognizes its employees.
Room for growth and development and management that cares about your professional growth and will help you achieve your goals.
Significant advancement opportunities for outstanding performers.
To protect yourself against the increasing number of recruiting scams, please make sure that you are communicating with Higher Logic. We communicate through our corporate website at Higher Logic and through corporate emails utilizing our domain name of @higherlogic.com. Be vigilant when checking domains because imitators often make very small changes to trick the eye. Additionally, please know that Higher Logic does not use text messaging or public messaging platforms, such as Telegram or Whatsapp, to make initial contact with candidates and Higher Logic will never ask an employment candidate for financial information or for payment of any kind.
Higher Logic does not accept agency or candidate sourcing solicitations emails or phone calls, nor do we pay agency fees for our posted positions
EEO Disclosure
Higher Logic is committed to equal opportunity. All qualified applicants will receive consideration for employment without regard to race, color, religion, sex, sexual orientation, gender identity, national origin, disability status, protected veteran status, or any other characteristic protected by law.