Senior Onboarding Project Manager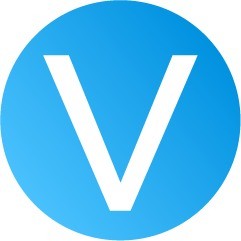 Vanilla Forums
Operations
Remote · Canada
Posted on Tuesday, November 21, 2023
Company Description:
Higher Logic has been the industry leader in building community and engagement solutions since 2007.
We're a thriving company made up of authentic people and unique perspectives. We have a shared passion for bringing people #AllTogether to create meaningful connections and rich discussions, unlocking the knowledge of this group.
Our team is made up of motivated individuals who share their expertise and live our values every day. We help our customers create human-focused experiences to build lasting bonds between their customers, members and employees.
Job Description
The Senior Onboarding Project Manager (PM) is responsible for driving the implementation and deployment of Higher Logic's private white-label community software for all clients. You will provide the front-line relationship, serving as the primary point of contact for your assigned clients and are responsible for achieving the highest level of satisfaction through excellent service, efficient implementation and product knowledge.
Responsibilities:
Serve as the primary project manager to clients while coordinating multiple, simultaneous implementations of the Higher Logic product suite.

Work closely with sales staff and client stakeholders to collect client requirements post-sale.

Define, plan and implement the deliverables and tasks required for successful implementations, including resource determinations, schedules, and project implementation plans.

Share best practices and product knowledge with peers and novice team members.

Respond to customer inquiries via e-mail, telephone and in-person in a timely and professional manner.

Provide user training via the Web or on-site regarding the effective use of the software and best practices.

Work closely with the development and technical support to resolve technical product issues, and test new features, produce and maintain documentation, and report bugs.

Utilize a standard project management methodology to guide all projects in a consistent, organized and reliable manner.

Understand existing processes and recognize and propose process changes to improve quality, reduce costs and accelerate time lines.

Effectively communicate project expectations to internal and external project team members in a timely and clear fashion.

Elicit feedback from the client relating to the project implementation, end-user adoption, and satisfaction with the product during and after implementation.
Qualifications
Bachelor's degree in Information Systems Management, Computer Science, Business Administration or equivalent experience.

2-4

years of project management, including multiple, simultaneous projects.

Experience in software environment required.

Excellent communication skills, both verbal and written.

Accepts responsibility, is self-motivated and accountable for achieving implementation and customer satisfaction targets.

Self-motivated, willing and able to assume additional responsibilities on short notice.

Results-oriented, excellent ability to utilize and manage the organization's resources to achieve goals.

Strong interpersonal abilities to facilitate extensive interactions across the organization and with multiple customers.

Strong organization skills to drive multiple, simultaneous implementations.

Strong commitment to accuracy and a high level of attention to detail.

Strong critical thinking and

problem-solving

skills.

Ability to work independently and unsupervised.
What you'll earn:
Competitive compensation.
Comprehensive health benefits package.
Company culture that recognizes its employees.
Room for growth and development and management that cares about your professional growth and will help you achieve your goals.
Significant advancement opportunities for outstanding performers.
To protect yourself against the increasing number of recruiting scams, please make sure that you are communicating with Higher Logic. We communicate through our corporate website at Higher Logic and through corporate emails utilizing our domain name of @higherlogic.com. Be vigilant when checking domains because imitators often make very small changes to trick the eye. Additionally, please know that Higher Logic does not use text messaging or public messaging platforms, such as Telegram or Whatsapp, to make initial contact with candidates and Higher Logic will never ask an employment candidate for financial information or for payment of any kind.
Higher Logic does not accept agency or candidate sourcing solicitations emails or phone calls, nor do we pay agency fees for our posted positions
EEO Disclosure
Higher Logic is committed to equal opportunity. All qualified applicants will receive consideration for employment without regard to race, color, religion, sex, sexual orientation, gender identity, national origin, disability status, protected veteran status, or any other characteristic protected by law.