Senior Technical Product Manager, Platform and Infrastructure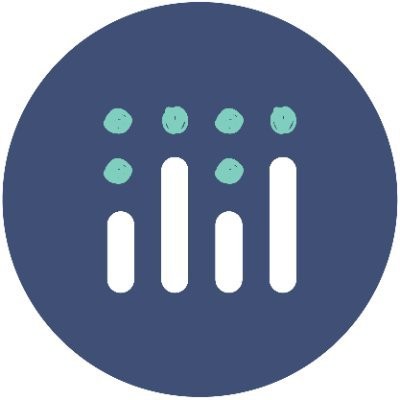 Plotly
IT, Other Engineering, Product
Canada · Remote
Posted on Saturday, September 16, 2023
The data science community is diverse in skill sets, objectives, and preferences for tools and workflows. Through our innovative visualization tools and software, we enable the creation, analysis and sharing of data-driven insights across the globe.
Potly's product team is comprised of a diverse group of creative problem solvers and is dedicated to delivering the next generation of Dash open source and Dash enterprise products. Our mission is to empower users to easily create, share and collaborate on visually stunning and insightful data apps, and you will have the ability to deliver the next generation of Dash Open sources and Dash Enterprise products.
As a Product Manager, you will be part of the team that delivers the next generation of Dash Open Source and Dash Enterprise products. Dash enables data scientists to quickly and easily build and deploy highly functional, production-grade data apps in Python. Our products include Python libraries for building exceptional interactive web applications and data visualizations, low-code development tools and IDEs to aid the software development process, data connectivity features to aid the data science and data pipeline process, and an application deployment platform to easily bring applications into production in enterprise environments. We aim to radically simplify the software development process, rethinking the way web applications are developed and deployed. Our customers are extraordinary data scientists in large companies with stringent data access and enterprise IT requirements. Typically, building enterprise-grade internal tooling would take our customers months to years. With Dash Enterprise, data scientists can build and deploy apps in hours to days. We're looking for a Product Manager who can contribute to the full product development lifecycle from market research, ideation, prototyping, developing product specs, collaborating with engineers, and collecting customer & sales feedback.
Platform and Infrastructure Focus:
The Platform & Infrastructure Technical Product Manager will focus on the customer experience installing, updating and maintaining our apps. They will partner with the Technical Architect to ensure we are understanding our customer's requirements and help direct our platform's future. Dash Enterprise platform features include app deployments, app builds, CI/CD integration, autoscaling, enterprise IT integrations, high availability solutions, GPU integration, performance and reliability, and more.
Duties & Responsibilities:
Develop and deliver on customers' needs for our platform and infrastructure in the near and long term, for existing and new products

Own the customer journey platform experience from installation, upgrading and expansion

Develop your ideas into well-defined product specifications ("pitches") that can be pitched to executives and and delivered to an engineering team

Gather customer requirements, design solutions and collaborate with engineering to deliver product features

Monitor and facilitate the development process from engineering, QA, and technical writing to ensure the delivery of a high quality product

Incorporate feedback from engineering, marketing, sales, customer success, customers, user data, and the broader market to build your product's roadmap

Collaborate with all teams including customer success, sales, marketing and other engineering teams to launch features and updates
Job Requirements/About you/A bit about you:
Experience: 5+ years of experience in Product Management or a related role, with a focus on platform or infrastructure products.

Creative & rigorous problem solving: Demonstrate creative and rigorous problem-solving skills to generate new product ideas and resolve customer issues through innovative product features. Ability to zoom out and think holistically of the entire product experience while also drilling in and sweating the details.

Business and marketing acumen: Inform how product development can drive revenue growth.

Technical background: Our products are for developers, data scientists, and system admins. You should possess a hands-on builder mindset and be at ease using our developer-facing products.

Excellent communication skills: Ability to convey complex technical concepts effectively to both technical and non-technical audiences. Proficient in crafting compelling product pitches.

Customer obsessed: You are the voice of our customers and prospects and need to be obsessed with understanding their needs to deliver great product value.

Adaptable: Experienced in small, dynamic companies with occasional ambiguity in processes. Proficient in driving improvements while consistently delivering customer value.
Bonus/Assets:
Experience delivering on easy to use, self hosted or SAAS solutio.ns

Building products with a product-led growth experience is highly desirable.

B2B and Enterprise product experience is an advantage.

Experience building or working with application services based on cloud-native technologies such as Kubernetes.

Technical background ie. developer, SDET, or DevOps engineer would be an advantage.

Experience building a developer/engineering-centric product would be highly desirable.
Don't meet all the requirements, but you feel you would be a great fit to our plot-legion? Don't hesitate to apply!
---
What you can expect from us:
Health & Wellbeing
Comprehensive health coverage

Generous PTO & Flexible working hours

Parental leave top-up program
Growth & Future
Stock Options for all full-time employees

Learning & Development Program

Promote from within Philosophy
Flexibility & Community
Fully Remote

Home Office Support

Employee Led DE&I group
Why Plotly?
Unleash your creativity and shape the future of data Analytics!
Founded by innovators and driven by our community of users and customers, we eagerly tackle every challenge, from crafting state-of-the-art UI for seamless data interaction to optimizing our graphing libraries and services for highly reliable performance. Our journey has only begun!
We are a tight-knit and quickly growing team where each member can make an immediate, meaningful impact. We take on complex problems, work hard, and are firm believers in the open-source mission. At Plotly, you'll work alongside a diverse team of first-class engineers, developers, scientists, and builders that challenge the status quo and set a high bar. We encourage each member of our team to explore and expand their skill sets continually, and to approach every problem with curiosity and an open mind.Together, we make it possible for people everywhere to share data and insights that make real impacts in business and around the world.
Plotly is an equal-opportunity employer and does not discriminate on the basis of race, religion, color, sex, gender identity, sexual orientation, age, non-disqualifying physical or mental disability, national origin, veteran status, or any other basis covered by appropriate law. If you require any accommodations, please let us know during the application process.
---