Intern Talent Pool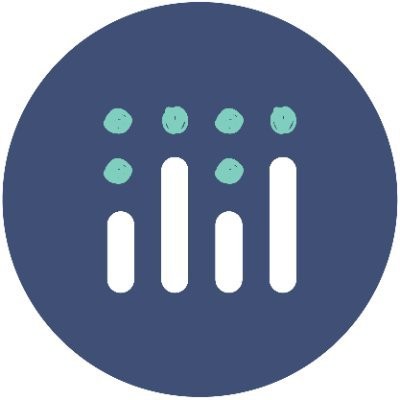 Plotly
People & HR
Canada · Remote
Posted on Wednesday, October 18, 2023
Plotly is a leading innovator in data visualization and analytics, specializing in empowering organizations to make data-driven decisions. Our flagship product, Dash Enterprise, is revolutionizing the way businesses interact with and harness their data. We are on a mission to transform data into actionable insights, and we're constantly looking for talented interns to join our passionate team.
However, we might not have a position available currently open. With that being said, we'd still love to hear from you! Submit your application below for future consideration and you'll be among some of the first to know about internship positions when they're posted, when we begin to look to fill a new position, your profile will already be available for us to consider.
---
In the meantime, if you're interested in keeping up with all things Plotly you can check out the following resources:
Subscribe to our newsletter: https://go.plotly.com/subscription
Read our recent headlines! https://plotly.com/news/
Check out our portal of recorded webinars: https://plotly.com/resources/webinars/
Additional resources: https://plotly.com/resources/
Don't meet all the requirements, but you feel you would be a great fit to our plot-legion? Don't hesitate to apply!
---
Why Plotly?
Unleash your creativity and shape the future of data Analytics!
Founded by innovators and driven by our community of users and customers, we eagerly tackle every challenge, from crafting state-of-the-art UI for seamless data interaction to optimizing our graphing libraries and services for highly reliable performance. Our journey has only begun!
We are a tight-knit and quickly growing team where each member can make an immediate, meaningful impact. We take on complex problems, work hard, and are firm believers in the open-source mission. At Plotly, you'll work alongside a diverse team of first-class engineers, developers, scientists, and builders that challenge the status quo and set a high bar. We encourage each member of our team to explore and expand their skill sets continually, and to approach every problem with curiosity and an open mind.Together, we make it possible for people everywhere to share data and insights that make real impacts in business and around the world.
Plotly is an equal-opportunity employer and does not discriminate on the basis of race, religion, color, sex, gender identity, sexual orientation, age, non-disqualifying physical or mental disability, national origin, veteran status, or any other basis covered by appropriate law. If you require any accommodations, please let us know during the application process.
---