Customer Success Engineer, Infrastructure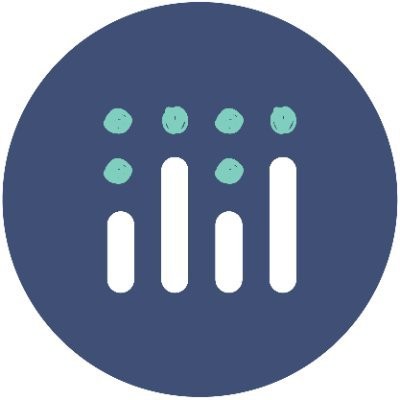 Plotly
Other Engineering, Customer Service, Sales & Business Development
Posted on Thursday, October 19, 2023
The data science community is diverse in skill sets, objectives, and preferences for tools and workflows. Through our innovative visualization tools and software, we enable the creation, analysis and sharing of data-driven insights across the globe.
As a member of Plotly's Customer Success & Support team, you will be part of a dedicated group helping customers unlock the full potential of Dash and Dash Enterprise. Our Customer Success team focuses on building trust and confidence in our products and services, ensuring the customers have a seamless experience from onboarding to ongoing support.
---
We're looking for a Customer Success Engineer, Infrastructure who will be responsible for helping our enterprise customers install, optimize, and use our commercial enterprise product offerings. There is a high focus on installation and infrastructure based issues. This will involve debugging over phone and video calls, analyzing log files, creatively satisfying the constraints of highly varied customer environments, and discussing thorny technical issues with our software development engineers.
The technologies you will be working with include but may not be limited to:
Bash or Python
Linux systems / Red Hat Enterprise Linux
Docker
AWS, Azure, GCP ( consumer and enterprise-level solutions)
Kubernetes
Core Job Responsibilities:
In collaboration with our Product Development team, give direct, in-depth support to customers installing, upgrading, and using our products
Develop and maintain a deep understanding of the environments where Plotly customers deploy and use our products (on premise, AWS, Azure, GCP)
Seek to understand customer needs and help them appropriately optimize the custom configuration of their Plotly Enterprise instances
With the Engineering and Customer Success teams, develop ways to improve and streamline processes to help our customers quickly reach peak efficiency with our product
Identify and communicate product and documentation improvements
Job Requirements:
Technical Skills:
2+ years or more of Linux systems administration and general networking experience
Basic understanding of client-server architecture in the context of web applications / a PaaS
2+ years of experience providing system-level customer support
2+ years of experience with at least one public cloud environment
1+ years of experience with Kubernetes
1+ years of experience with Docker
Familiarity reading and understanding code in at least one programming language, such as Bash or Python
Preferred: familiarity with any of LDAP, SAML, Windows enterprise systems administration
Professional Skills:
Ability to communicate clearly and positively with clients of various skill levels and backgrounds
Works well in an open and collaborative environment
Can autonomously drive their own work
A sincere belief in the importance of following and producing good documentation
Comfort with troubleshooting problems with only indirect access to customer environments
Assets:
An understanding of service level agreements and how to make a product offering meet them
Some experience with one or more of reliability, testing, automation, observability, and performance work
Don't meet all the requirements, but you feel you would be a great fit to our plot-legion? Don't hesitate to apply!
---
What you can expect from us:
Health & Wellbeing
Comprehensive health coverage
Generous PTO & Flexible working hours
Parental leave top-up program
Growth & Future
Stock Options for all full-time employees
Learning & Development Program
Promote from within Philosophy
Flexibility & Community
Fully Remote
Home Office Support
Employee Led DE&I group
Why Plotly?
Unleash your creativity and shape the future of data analytics!
Founded by innovators and driven by our community of users and customers, we eagerly tackle every challenge, from crafting state-of-the-art UI for seamless data interaction to optimizing our graphing libraries and services for highly reliable performance. Our journey has only begun!
We are a tight-knit and quickly growing team where each member can make an immediate, meaningful impact. We take on complex problems, work hard, and are firm believers in the open-source mission. At Plotly, you'll work alongside a diverse team of first-class engineers, developers, scientists, and builders that challenge the status quo and set a high bar. We encourage each member of our team to explore and expand their skill sets continually, and to approach every problem with curiosity and an open mind.Together, we make it possible for people everywhere to share data and insights that make real impacts in business and around the world.
Plotly is an equal-opportunity employer and does not discriminate on the basis of race, religion, color, sex, gender identity, sexual orientation, age, non-disqualifying physical or mental disability, national origin, veteran status, or any other basis covered by appropriate law. If you require any accommodations, please let us know during the application process.
---