Senior Software Developer in Test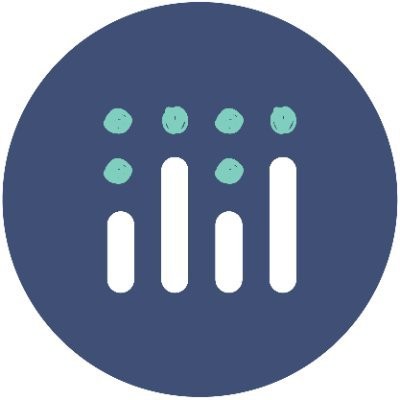 Plotly
Software Engineering
Remote · Canada
Posted on Thursday, May 25, 2023
The data science community is diverse in skill sets, objectives, and preferences for tools and workflows. Through our innovative visualization tools and software, we enable the creation, analysis and sharing of data-driven insights across the globe.
As a member of Plotly's Engineering team, you will be part of a group that is passionate about solving complex problems and enabling a seamless user experience. Our team thrives on autonomy, collaboration, continuous learning, and pushing the boundaries of what's possible in the data viz space. As a member of our team, you will have the opportunity to work on cutting-edge technologies and contribute to innovative solutions that empower our customers to make data-driven decisions. You'll be working with a diverse team of experts across the organization who are committed to excellence and thrive in a fast-paced, dynamic environment.
We are seeking a highly skilled and experienced Senior Software Developer in Test (SDET) to join our dynamic team. As a Senior SDET, you will play a critical role in ensuring the quality and reliability of our products through the design, development, and execution of comprehensive automated testing strategies. You will collaborate closely with cross-functional teams, including developers, product managers, and quality assurance engineers, to identify areas for increasing our automated test coverage and enhance the overall software development process.
The technologies you would be working include:
Cypress

JavaScript/TypeScript

Python

Github Actions

Kubernetes for infrastructure orchestration

Cloud Providers: AWS, Azure, GCP ( consumer and enterprise-level solutions)
Responsibilities:
Design, develop, and maintain automated test scripts and test suites for functional, performance, and regression testing for APIs, Platform and UI software components.

Create detailed, comprehensive, and well-structured test plans, and test cases.

Test current products to identify, isolate, and track defects.

Perform manual tests, when necessary, to maintain a balanced approach alongside automated testing.

Ensure products meet business and technical requirements, customer expectations as well as performance and reliability standards.

Contribute to the strategic planning of Plotly's overall product testing strategy. Serve as a knowledgeable resource for testing automation, providing training and technical guidance to team members as needed.

Actively participate in code reviews, design discussions, and project planning meetings.

Use your creativity, curiosity, and resourcefulness to increase the quality at Plotly.

Block software releases if they don't meet your standards (don't worry, we'll have your back!)

Help cultivate an environment of exceptional software quality. Educate and help others understand why they'll soon love product quality as much as you do.

Train, mentor and educate fellow team members.
A bit about you:
Bachelor's degree in computer science or a related field.

5+ years of related professional experience as a software developer or software developer in test

Proficient in writing test cases, developing automated scripts, and utilizing automation tool frameworks and maintaining test data sets.

Experience with load and performance testing including design, development, implementation and reporting.

Familiarity with working in a containerized (Docker, Kubernetes) environment.

Experience with test automation frameworks and scripting programing languages such as Cypress, JavaScript and TypeScript.

Experience in testing API / Restful services.

Excellent organizational skills to handle multiple tasks within project timelines.

Effective communication skills for collaborating with cross-functional teams.

Demonstrates a strong passion for continuous learning and staying updated with emerging technologies, industry trends, and best practices in software testing and quality assurance.
Assets:
Experience with Python programming language

Exposure to data science and machine learning concepts.

Familiarity with Continuous Integration (CI) environments, particularly using Github Actions.

Knowledge of GitHub, CI, and DevOps practices.
Don't meet all the requirements, but you feel you would be a great fit to our plot-legion? Don't hesitate to apply!
What you can expect from us:
Health & Wellbeing
Comprehensive health coverage

Generous PTO & Flexible working hours

Parental leave top-up program
Growth & Future
Stock Options for all full-time employees

Learning & Development Program

Promote from within Philosophy
Flexibility & Community
Fully Remote

Home Office Support

Employee Led DE&I group
Why Plotly?
Unleash your creativity and shape the future of data Analytics!
Founded by innovators and driven by our community of users and customers, we eagerly tackle every challenge, from crafting state-of-the-art UI for seamless data interaction to optimizing our graphing libraries and services for highly reliable performance. Our journey has only begun!
We are a tight-knit and quickly growing team where each member can make an immediate, meaningful impact. We take on complex problems, work hard, and are firm believers in the open-source mission. At Plotly, you'll work alongside a diverse team of first-class engineers, developers, scientists, and builders that challenge the status quo and set a high bar. We encourage each member of our team to explore and expand their skill sets continually, and to approach every problem with curiosity and an open mind. Together, we make it possible for people everywhere to share data and insights that make real impacts in business and around the world.
Plotly is an equal-opportunity employer and does not discriminate on the basis of race, religion, color, sex, gender identity, sexual orientation, age, non-disqualifying physical or mental disability, national origin, veteran status, or any other basis covered by appropriate law. If you require any accommodations, please let us know during the application process.